Commercial cleaning services created to your requirements. Total customer satisfaction.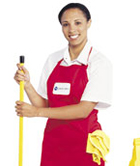 Experienced and equipped to handle the toughest industrial cleaning tasks. Great pricing...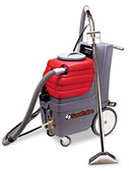 Professional residential cleaning services to meet any need and budget. Windows, carpets, etc

Welcome to Dee's Cleaning Services
Dee's Cleaning Services (DCS) is the cleaning contractor of choice serving customers of all sizes, from Fortune 500 companies to local start-ups. We're a "hands-on" company and respond promptly to your needs and concerns! Our management team believes that communication is the foundation of providing excellence customer service.
DCS can provide regular reports on any desired schedule, keeping you completely informed about the maintenance of your building. Customer questions and concerns are given prompt attention, both by customer service representatives and the on-site staff. We won't disappoint you.
Professional Services
Dee's Cleaning Services is a professional, highly competitive and value-oriented property maintenance company covering the north Texas region. For 10 years we have strived toward a strong workmanship and reputation for delivering a high quality service at a competitive price.
We welcome the opportunity to meet with you for a no-pressure, no-obligation facility assessment. The entire staff here at DCS looks forward to serving your company with the same standard of excellence that our present clients have come to expect.